Sires
WATTLETOP LOCK L4
Sire WERNER WESTWARD 357
Dam WATTLETOP BARUNAH C136
Lock was purchased in conjunction with Knowla Livestock as top price bull at 2016 Wattletop sale as a yearling. He has grown into an impressive stud sire with his first progeny being offered this year. He is a current participant in the  Cohort 7 program with his first data placing him in the top 10 for 5 of the 8 traits recorded so far. His Angus Breedplan data puts him in elite company with all dollar indexes in top 10% of breed, he is top 2% for all growth traits, milk, gestation length and carcase weight. Rounding this off with a +2.5 for IMF. We believe he is the star of the future.
---
PATHFINDER GENERAL K7
Sire AYRVALE GENERAL G18
Dam PATHFINDER EQUATOR H63
General was selected for use for his light birth weight and above average growth ratio. His carcase data puts him in league with some of the elite sires of the breed. He is in top 10% for all dollar indexes, gestation length, birth weight, carcase weight, EMA and marbling. To show our confidence in General K7 we have just purchased a second package of semen. This year we will have several sons of General in our sale.
---
DUNOON HIGHPOINT H744
Link EBVs and Pedigree: BHRH744
Sire TUWHARETOA REGENT D145
Dam DUNOON ANGUISH D202
Highpoint is owned by Knowla Livestock. We have used H744 for his added carcase shape, spring of rib with a mid range maturity pattern. We believe him to be one of the heaviest carcase producing Regent sons we have come across. In 2017 Highpoint featured in 3 stud sales selling to a top of $38,000 and leading sire averages at all of these sales. In this years sale Highpoint will be represented by several progeny typical of their robust sire.
---
MYRA JACKO J16
Sire IRELANDS GAPSTED G25
Dam MYRA JEDDA A10
Jacko was bought in partnership with Knowla Livestock and was top price bull at Myra Angus 2016 sale. He was selected as the bull to use over smaller females to add more body length and growth, both of which he has certainly achieved. Jacko's first progeny topped our 2018 sale at $16,000, he will have several more on offer this year.
---
KAROO REGENT H111
Link EBVs and Pedigree: NENH111
Sire TUWHARETOA REGENT D145
Dam KAROO DORIS Z60
This will be H111 third year with progeny in our sale. H111 is one of the heaviest Regent sons we have seen out of one of Karoo's superior breeding W109 daughters Z60. He has now gone on to be a trait leader for carcase weight at +80 and is in the top 20% of the breed for IMF and EMA. His progeny on offer this year show strong bone pattern, are deep ribbed in a mid to later maturing package.
---
BOORAGUL DOCKLANDS K18
Link EBVs and Pedigree: NTVK18
Sire CARABAR DOCKLANDS D62
Dam BOORAGUL GLAZE E54
Docklands sold as equal top price bull in our 2015 sale to Knowla Livestock whose went onto sell his first progeny in their 2017 sale for $23,000. His breedplan data has him well above average for growth, high milk, with heavy carcase weight, high EMA and RBY. We look forward to offering plenty of Docklands progeny this year and over the coming year's.
---
BOWMONT KING K306
Link EBVs and Pedigree:SRKK306
Sire MILWILLAH GATSBY G279
Dam LANDFALL FEARLESS D58
King is owned by Knowla Livestock and we were fortunate enough to use semen from this young sire. King is currently in the top 1% of the breed for EMA and top 5% for RBY. We believe King is one to be watched and we will have several progeny by him this year.
---
FARRER K81 (KINTORE)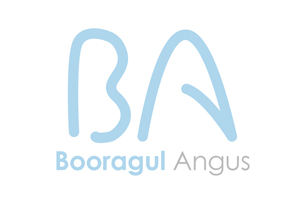 Link EBVs and Pedigree: NFSK81
Sire TUWHARETOA REGENT D145
Dam FARRER FEDERATION F64
Kintore was purchased from Farrer in 2017 as a heifer bull to backup our AI programs.  We have calved two seasons of heifers by him completly unassisted. His progeny come with a light birthweight being suitable for use over heifers and an added bonus that their sire has excellent carcase data figures.
---
CONNEALY REVENUE 7392
Link EBVs & Pedigree: USA17220531
Sire RITO REVENUE 5M2 OF 2536 PRE
Dam EBONISHA OF CONGANGA
For the third year running we have an American sire Connelly Revenue. His selection was based on continuing our efforts to increase high quality carcase sires to our program. His pedigree is a complete outcross to any progeny we have ever offered. We have been extremely impressed with his carcase performance data, being well above breed average for carcase weight, EMA, positive fat and high IMF. His first crop of bulls sold exceptionally well with a yearling son selling for $35,000 to a syndicate Knowla Livestock, Coffin Creek Angus and Palgrove Ultrablacks.
---
MILLAH MURRAH EMPEROR H125
Link EBVs and Pedigree: NMMH125
Sire TE MANIA EMPEROR E343
Dam MILLAH MURRAH FLOWER F11
Millah Murrah Emperor was selected as a light birth weight medium growth bull to add fat cover to some of our larger later maturing females. He has left us a line of young sires all exhibiting that easy doing ability, structurally very sound and showing some maternal traits. His first daughter's have done an outstanding job with their calves.
---
WAITARA JOLLYROGER J4
Sire WAITARA PIO FEDERAL F73
Dam WAITARA 8523 DANDALOO G37
Jollyroger was bought in partnership with Knowla Livestock in 2016. He was principally purchased as a bull to use over heifers and he certainly proved his worth with a 100% unassisted calving. His progeny are showing moderate growth with a lot of carcase combined with low birth. These bulls are perfect for heifer matings.
---